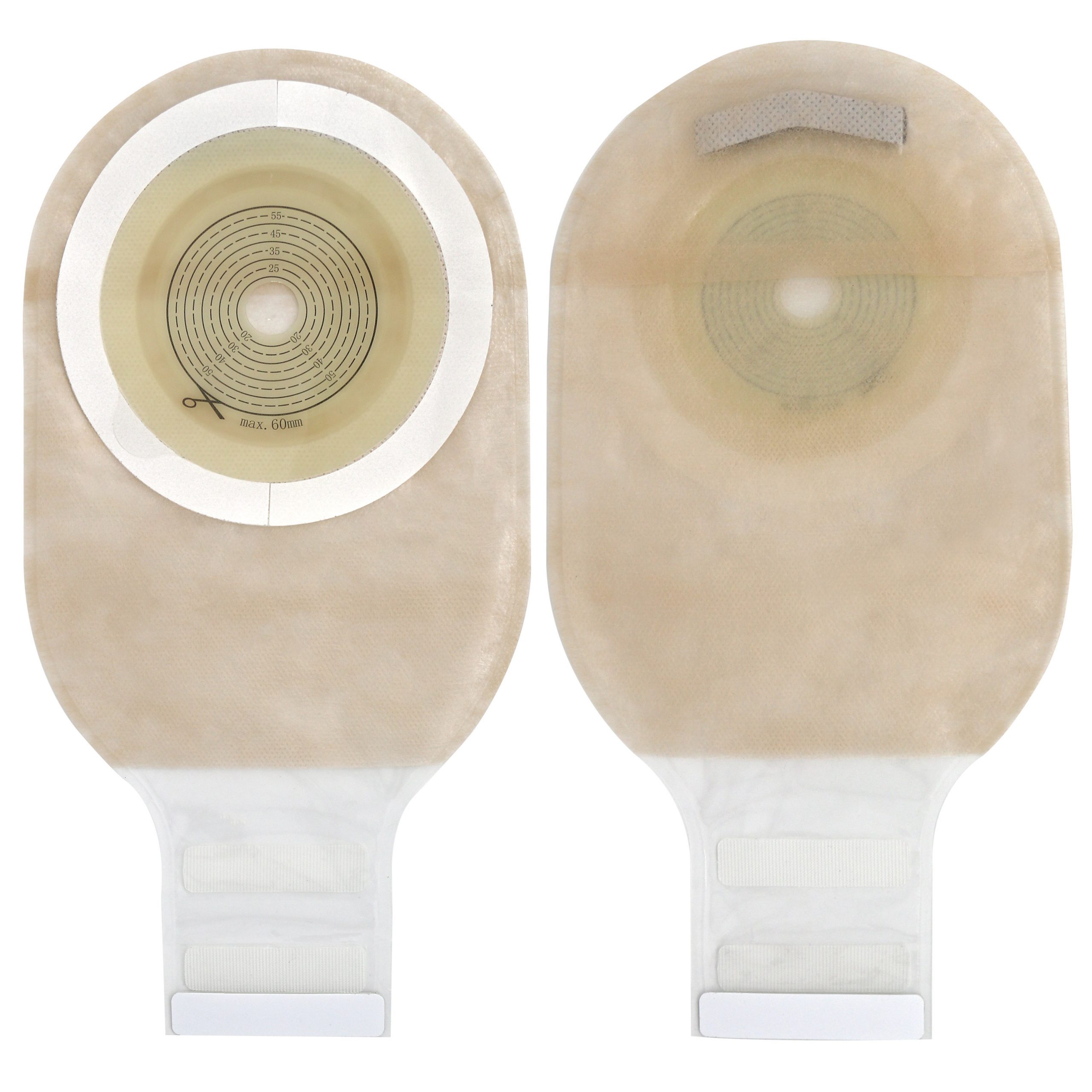 One-piece 1218
One-Piece Ostomy Bags
Products feature:
One-piece Design: Simple and convenient, easy to operate and easy to replace independently.
Non-woven Fabric Material: Soft and comfortable to effectively reduce friction. The opening on the non-woven fabric allows you to check for abnormal excretions.
Odor Barrier: EVOH film with strong odor barrier ability, can effectively prevent odor overflow in the bag, not embarrassing social interaction.
Medical Skin Barrier: Advanced hydrocolloid made of pressure sensitive adhesive and pectin, skin friendly, paste no residue.
Charcoal Filter: A built-in filter on top of pouch reduces the risk of ballooning and neutralises odours.
Self-adhesive Non-woven Border: the extra ring of sealing tape around the barrier provides extra security.
Products Specification:
Item: 1218
Brand Name: HDL-HENDRY
Max Cut: Suitable for stoma diameter from 15 to 60 mm.
Bag Material: EVOH
Baseplate Material: Hydrocolloid
With Carbon filter: Yes
Expiration Date: 3 years
Certificates: ISO13485 FDA CE